The Papasan chair has been used in the Philippines and Japan for a long time. The chairs became popular in the west when the soldiers brought them back home after World War II. Called different names like bowl-chair, nest chair, or moon chair, the Papasan chair proves a piece of home decor with a 70s vibe.
Once gained popularity, it proved a must part of interior design. The chair adjusts in different places like bedrooms, lounges, backyards, etc.
What is A Papasan Chair?
A Papasan chair is a large, bowl-shaped rounded cushioned chair. It has a circular nest-like seat which is topped with a plush cushion.
Known by the name of moon chair or dish chair, the chair is a lightweight and multipurpose chair. Traditionally made of rattan, the modern versions of these chairs have a composition of metal and plastic materials too. The chair offers applications both for indoor and outdoor usage.
Structure of Papasan Chair
Such a chair consists of a frame topped with a large plush pillow. It has 3 basic parts i.e., base, bowl, and a huge cushion. Some chairs even come with a separate cushion cover.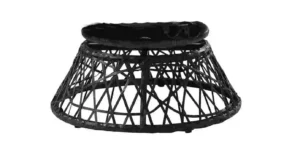 Base
The lower part of the chair is a base that comes with two round opposite openings one larger than the other. The narrow opening faces the floor while the wide end of the base connects with the bowl.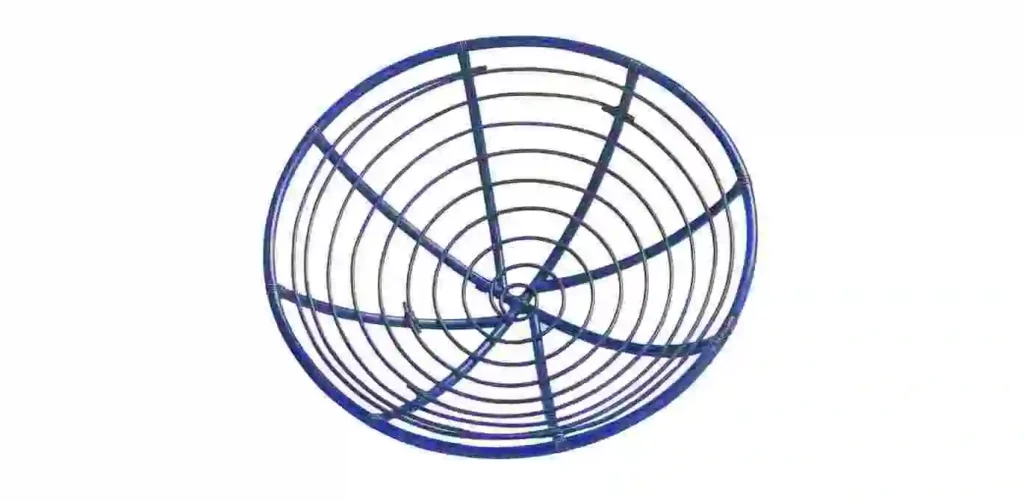 Bowl
The bowl of the chair is like a basket and it positions on the wider end of the chair base in a reclined way to ensure a relaxing pasture. The adjustment of the frame lets the user easily get in and out of the chair.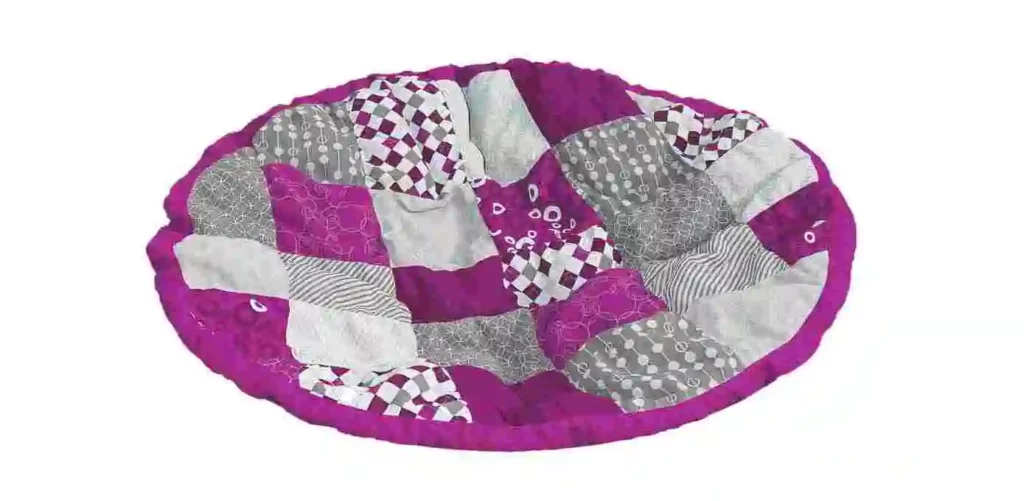 Cushion
Such a chair has a huge plush cushion that positions within the chair bowl to provide comfortable sitting. The cushions are available in different sizes.
Types of Papasan Chair
The common Papasan chair is a type of basic model. Besides this model, these chairs have two more variations i.e. a mamasan chair, and a Papasan swivel rocker.
Mamasan Chair or Double Papasan Chair
A mamasan chair is a large, elongated chair with a big cushioned seat to provide enough space for two people. Also known as the double Papasan chair, the mamasan design comes with a more weight-holding capacity. It has similar parts and upholstery like the Papasan chair.
The big-sized cushion is removable. Most of the mamasan chair's cushions are filled with crushed poly fiber. The cushion can be purchased separately. Usually made of rattan, the chair frame may come with bamboo, metallic, or plastic material. The mamasan is an extended and large version of a typical Papasan chair. 
Papasan swivel rocker
An attached swivel in the chair base lets the chair recline and rock. With this swivel, you can rotate the seat to the left or right. The Papasan swivel rocker comes with a vertically upright frame. The frame is mostly made of rattan.
The chair has tiny arms. The chair may or may not include a seat cushion and ottoman at the time of purchase. Different materials like polyester, velvet, faux fur, etc. make the cushions.
Are Papasan Chairs Comfortable?
These chairs with large cushions and nest-like seats are extremely comfortable furniture. The cushion is big enough to suit people of different sizes. The bowl-shaped comfy seat lets you sit it or lounge for hours.
Mamasan chair offers application as a daybed chair. On this chair, you can hang out with hubby, kids, or friends while watching movies, reading books, playing video games, etc.
If you like to curl up then there is a Papasan chair. While for sleeping, a mamasan chair suits you well as it offers enough space for sleeping. You can use the cushion of the mamasan chair as a floor bed too.
You can swivel and recline the Papasan swivel rocker. The swivel lets you move the chair left or right while enjoying comfortable sitting.
The thick comfortable cushions of the chair support prolonged sitting.
How much Weight Can a Papasan Chair Hold?
This is a must-point to consider while buying this chair. We should know that the weight limit of these chairs varies depending on the type of model, and most importantly the materials used in the manufacturing process.
The Papasan chairs come with an average weight holding capacity of around 250 to 300 pounds. If you don't find this range enough, there is an option of a mamasan chair with more weight-holding capacity. The mamasan chair holds two people and it can withstand more weight than a typical Papasan chair.
Papasan chairs made of metal or high-quality plastic offers more weight-holding capacity than one made of rattan.  
Papasan Chair Usage
With its unique look and design, such a chair always proves a great addition to any home. It can easily fit in any space. You can place the chair outside during the hot summer and enjoy the basking.
During winter, people prefer to place it inside their homes. Its designs easily blend with your interior design and surroundings. You can place it in an office, lawn patio, backyard, etc.
A Papasan chair made of natural rattan is not recommended for outside use. It tends to crack and break when gets wet. Similarly, the rattan material cannot withstand harsh sunlight. It remains safe and lasts longer if used in an indoor place.
These chairs also come with a build of metallic, plastic, or synthetic rattan. They proved best for outdoor usage as these materials can easily withstand cold and hot conditions.
Papasan Chair Designs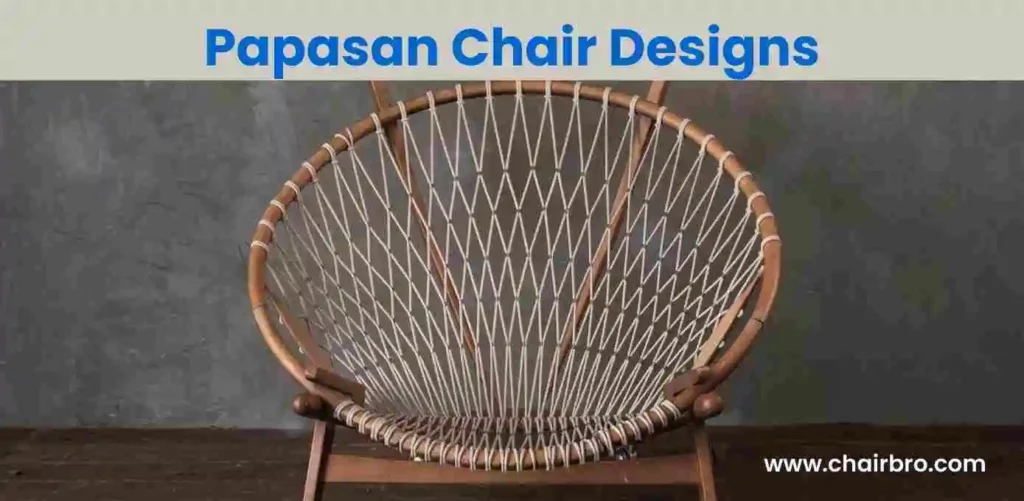 There are plenty of Papasan chairs ranging from the basic design to the sleekest varieties.
Floral Papasan Chair
As the name shows, the flower petals make the reclining frame of this chair. You can use the normal cushion on it.  
A Mamasan Swing
You can hang a mamasan chair with a rope from a patio beam. Both kids and adults can have fun with this mamasan swing. Being a wide and large chair, it can hold two people.
Sunflower Chair
Inspired by Papasan chairs, two designers named He Mu and Zhang Qian designed the Sunflower chair. Having multiple bookcases, the sunflower chair is ideal for the readers.
Folding Papasan Chair
With easily folding legs, the chair comes with an oversized cushioned seat. The chair is best for kids and playing games. The folding Papasan chair has a sturdy frame and is easy to clean.
Rattan vs Wicker- Understanding the Difference
Many people confuse "rattan'' and ''wicker'' and use both terms interchangeably. Wicker is a style of weaving any type of material like rattan, bamboo, synthetic fibers, reed, etc. The main difference between the two is that rattan is material while wicker is a weaving style. 
Rattan is a type of plant that grows in tropical parts of Asia, Australia, and Africa. The professionals then weave the sturdy plant material into different furniture designs.
While Wicker is a weaving technique that has been used for thousands of years. With this technique, you can use different types of materials to design the furniture.